Kelley Blue Book Lists 2021 Mercedes-Benz GLA as Best Subcompact Luxury SUV for 2021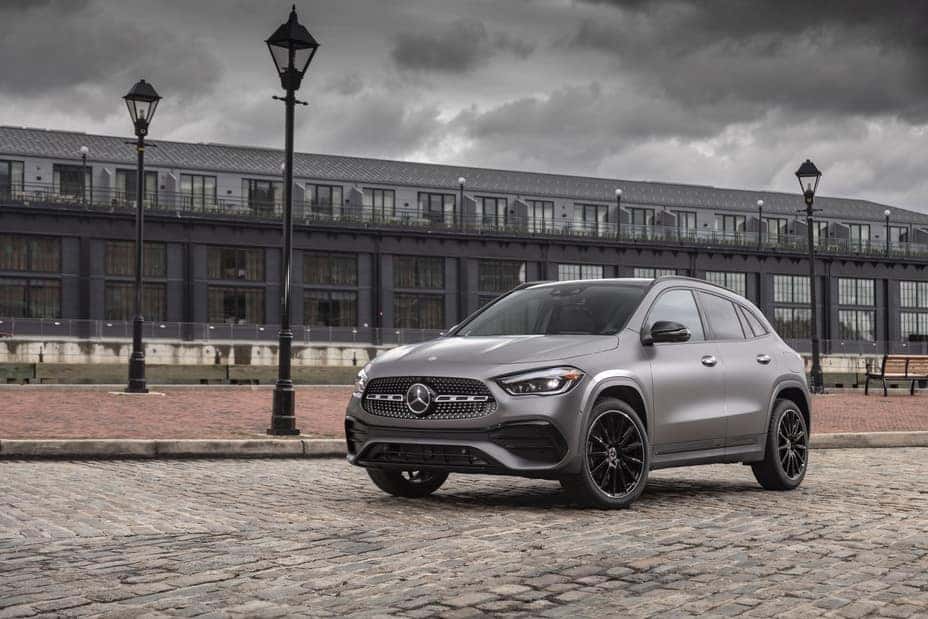 Kelley Blue Book compiled a list of the best subcompact SUVs for 2021 and the Mercedes GLA was ranked number one.
Subcompact luxury SUVs offer the size, price, and fuel economy of smaller vehicles and the cargo flexibility and elevated seating of an SUV. More luxurious SUVs add in more refinement, nicer amenities, and high-end features and technology.
The best subcompact luxury SUVs are built on a foundation of practicality and reliability but have plenty of upscale features, too!
The 2021 GLA has been completely redesigned for the new model year that improved overall style, performance, and comfort. The new shape of the new GLA, with its reduced lines and accentuated planes, conveys serene sportiness and modernity. New exterior features for the GLA include subtle roof rails and protective cladding that plays up the vehicle's off-road character.
The interior is spacious and equipped with high-quality materials and technology. Some key features include twin 10.25-inch digital screens, a touchpad on the center console used to control the center screen, LED ambient lighting, and natural wood-grain accent features.
With the rear seat in the up position, there's 15.4 cubic feet of cargo space in the new GLA. With the rear seat folded, that increases to 50.5 cubic feet and a standard cargo cover helps you keep valuables out of sight.
The editors at Kelley Blue Book mentioned some of their favorite features of the GLA including the MBUX infotainment system. The Hey Mercedes feature can help you find the nearest restaurants, gas stations, or grocery stores and turn up the heat on the passenger side.
Editors also mentioned the Multimedia Package which features the Augmented Reality Navigation System. When you approach an instruction on a given route, a forward-facing camera displays the intersection with excellent clarity on the GLA's central screen, dramatically lessening the chance of you missing the turn. On the display on what is in front of you, there are also digital ques to let you know what street you are on or where to turn.