The Innovative Mercedes-Benz MBUX Hyperscreen Reveal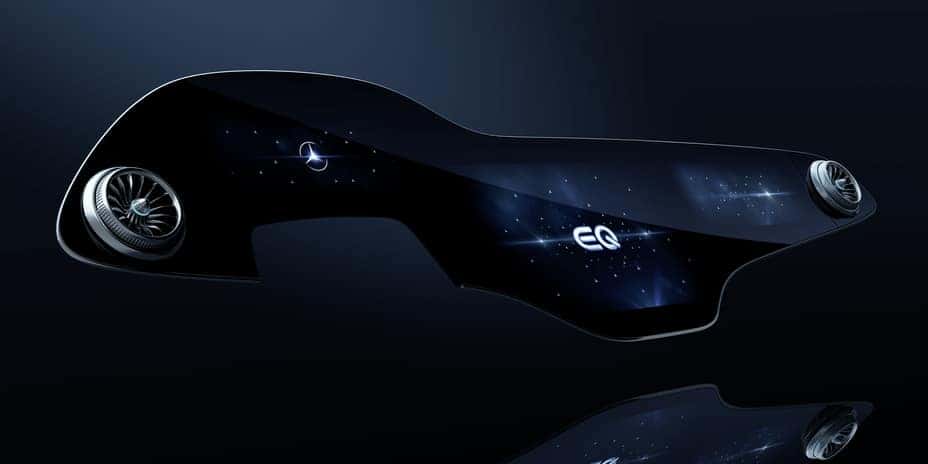 The new and innovative MBUX Hyperscreen takes operation, infotainment display, comfort, and vehicle functions to a new level thanks to Artificial Intelligence.
The large, curved screen creates a unique interior aesthetic and extends along the entire width of the vehicle in front of the driver and front passenger. The MBUX Hyperscreen will be optionally available in the fully electric EQS Luxury Sedan.
"With our MBUX Hyperscreen a design vision becomes reality," says Gorden Wagener, Chief Design Officer Daimler Group. "We merge technology with design in a fascinating way that offers the customer unprecedented ease of use. We love the simplicity we created with a new level of MBUX."
Appearance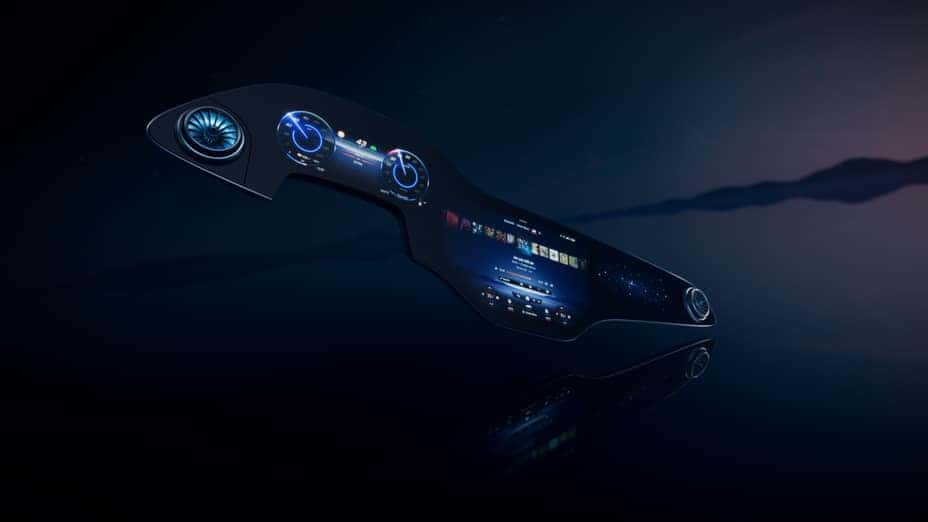 The MBUX Hypercreen seamlessly blends several displays, resulting in an impressive curved screen brand. Air vents are integrated into the large digital surface to connect the digital and physical world. The Hyperscreen is surrounded by a continuous plastic front frame; thanks to its clear design, it is intuitive and easy to operate.
Three coat Silver Shadow paint
Integrated ambient lighting at the bottom of the screen
Display for the front passenger

Allows for individualized content with up to seven profiles

OLED technology is used for the central and front passenger displays for a brilliant image

OLED pixels radiate with a high color brilliance resulting in high contrast values regardless of the angle of view and light conditions

All graphics are styled in new blue/orange color scheme
Classic cockpit display has been refreshed with an all-new digital look
Artificial Intelligence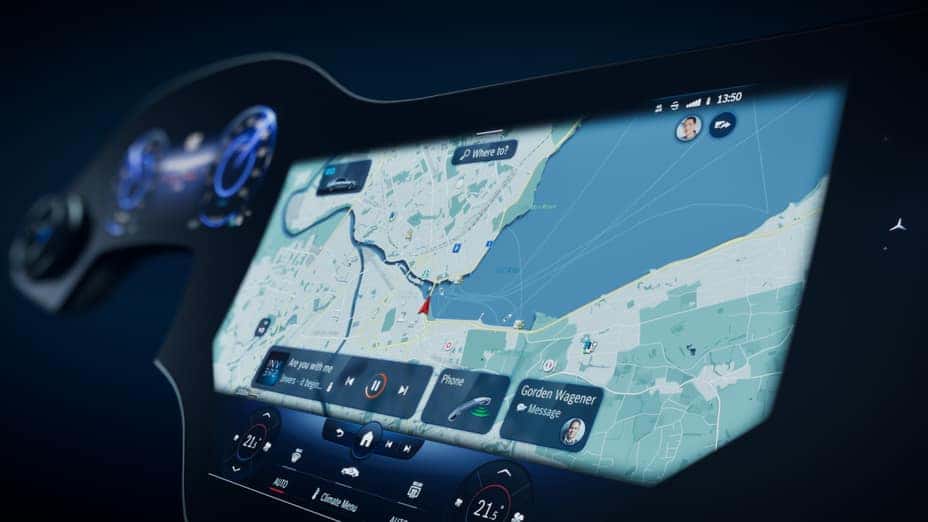 Here are four use case examples. The user can either accept or reject the respective suggestion with just one click:
If you always call one particular person on the way home on Tuesday evenings, you will be asked to make a corresponding call on that day of the week and that specific time of day.

A business card appears with their contact information and – if it's stored – their photo will appear.
All MBUX suggestions are linked to the user's profile.
If someone else drives the EQS on a Tuesday evening, this recommendation would not be made – or another one is made, depending on the preferences of the other user.

If the EQS driver regularly uses the hot-stone massage function featured in the optionally available Active Multicountour Seats, the system learns and automatically suggests the hot-stone massage function for the driver in colder temperatures.
If the user regularly uses both the heated steering wheel and heated seat functions together, MBUX intelligently suggests to enable the heated steering wheel as soon as the user turns on the heated seat.
The suspension of the EQS can be raised in order to offer more ground clearance.

A useful function for steep driveways or speedbumps to create a smoother ride.
MBUX remembers the GPS position where the user utilized the "Raise Vehicle" function.
If the vehicle approaches this GPS position again, MBUX automatically suggests raising the EQS.