Mercedes-Benz CLA Showcases Automotive Intelligence and Striking Design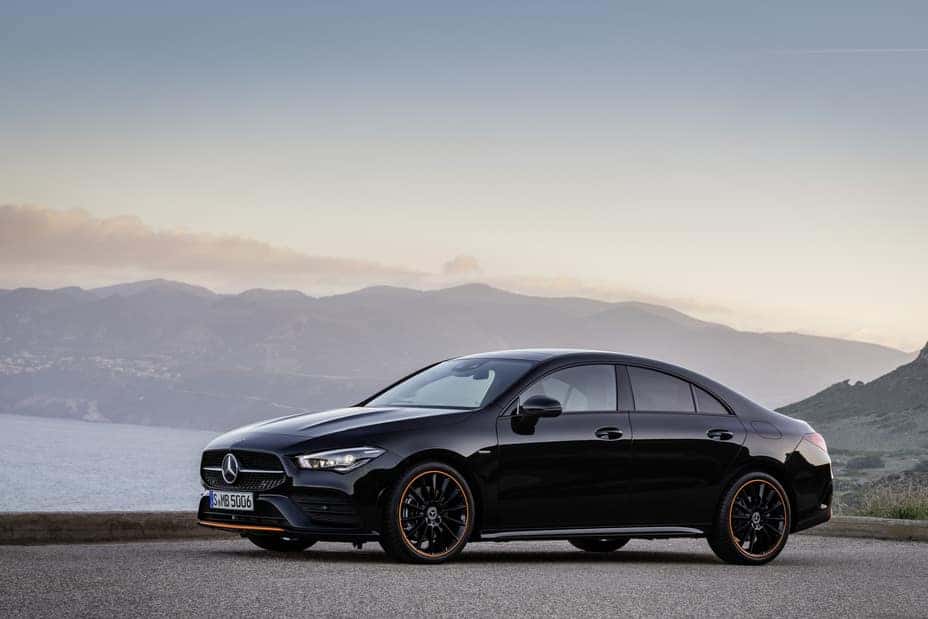 The all-new Mercedes-Benz CLA four-door coupe raises the bar with an updated sleek design, powerful performance, the latest Mercedes- Benz safety innovations and impressive in-car technology. The new Coupe boasts all of the virtues of the new-generation compact-car family with the latest Mercedes-Benz design language and the revolutionary MBUX (Mercedes-Benz User Experience), featuring a completely new user interface, natural speech recognition, touchscreen capabilities and a new Touchpad. The new Mercedes-Benz CLA will also receive additional standard equipment features compared to its predecessor.
The new Mercedes-Benz CLA Coupe is not only progressive and modern in its design–it is also highly intelligent. The intelligence of the new CLA expands further with ingenious details when it comes to the understanding of natural voice commands, improved aerodynamics, newly available driver assistance systems and features such as Augmented Reality for Navigation.
The new CLA has grown in size compared to its predecessor, and its updated design underlines the sporty coupe character with its stretched form, while the redesigned interior showcases a dashboard with a free-standing widescreen display and touchscreen. Ambient lighting and newly designed air vents in turbine-look accentuate the modern interior.
With its standard MBUX interface – Mercedes-Benz User Experience – Mercedes- Benz is revolutionizing in-car operation and communication. The interface surpasses conventional automotive standards by incorporating a powerful computer, brilliant screens and graphics, customizable display, software that can learn, as well as Voice Control with natural language understanding and available full color Head-Up Display and Augmented Video for Navigation. Thanks to innovative technology, MBUX now supports the occupants by making various comfort and MBUX functions even simpler and more intuitive.
The new-generation CLA 250 and CLA 250 4MATIC® are equipped with a new, powerful and efficient turbocharged 2.0L inline-4 engine capable of 221 hp (+13 hp compared to predecessor) and 258 lb-ft of torque. In addition to the MBUX infotainment system with Voice Control and new Touchpad, the sporty coupe is also standard equipped with additional equipment for 2020, including LED headlamps and taillamps, a panorama roof, 18-inch wheels, Smartphone Integration and 7″ Digital Instrument Cluster and 7″ Media Display with Touschreen.
In terms of driving dynamics, the new CLA keeps the promise of its sporty design: a wider track and a lower center of gravity are the two key features that give the CLA the sportiest driving characteristics of our models in the new generation of compact Mercedes-Benz vehicles.
The CLA offers the very latest driving assistance systems with cooperative driver support, providing the highest level of active safety in this segment with functions adopted from the S-Class. For the first time, the CLA is able to drive semi- autonomously in certain situations. To do so, it keeps a close eye on the traffic situation. Improved camera and radar systems allow it to see up to 1,640 feet (500 meters) ahead; the CLA also uses map and navigation data to support assistance functions.
The new generation of compacts has made a key contribution to the Mercedes- Benz brand, and the latest members of the compact car family will continue to showcase its success when the all-new Mercedes-Benz CLA will go on sale in the U.S. by late 2019.