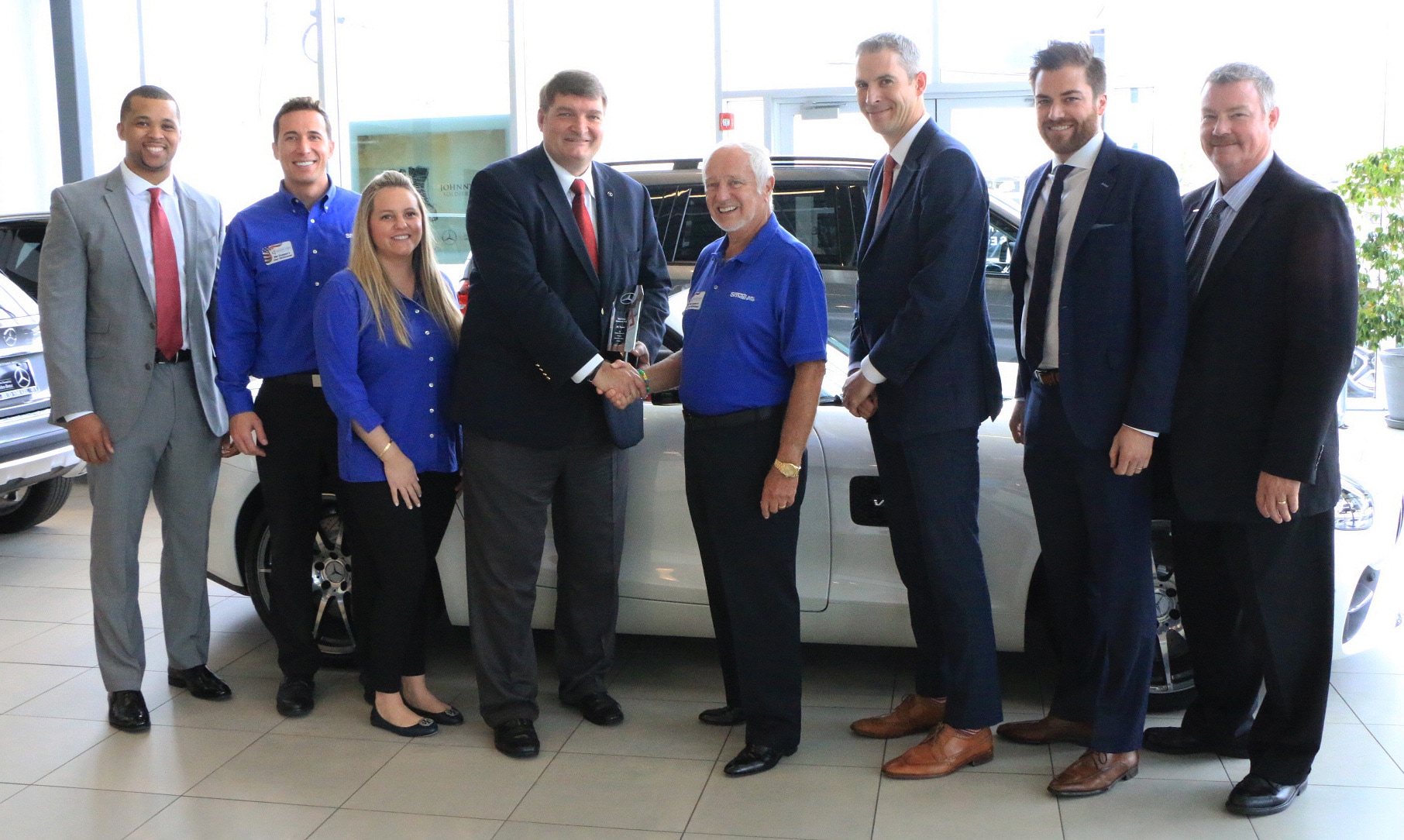 Members of the Mercedes-Benz USA corporate headquarters traveled to Bud Smail Motor Cars LTD here in Greensburg, Pa to celebrate our 35th year selling Mercedes-Benz vehicles.
"It is truly an honor to receive recognition of our 35 years of serving the Greensburg area," said Jim Smail. "We're proud to have been a part of this community for so long, and look forward to many more years here."
The showroom was buzzing with excitement all morning as our staff anxiously awaited the arrival of the national representatives. When the team arrived, they presented...
read more