First Look at the 2021 S-Class 580 4MATIC® Sedan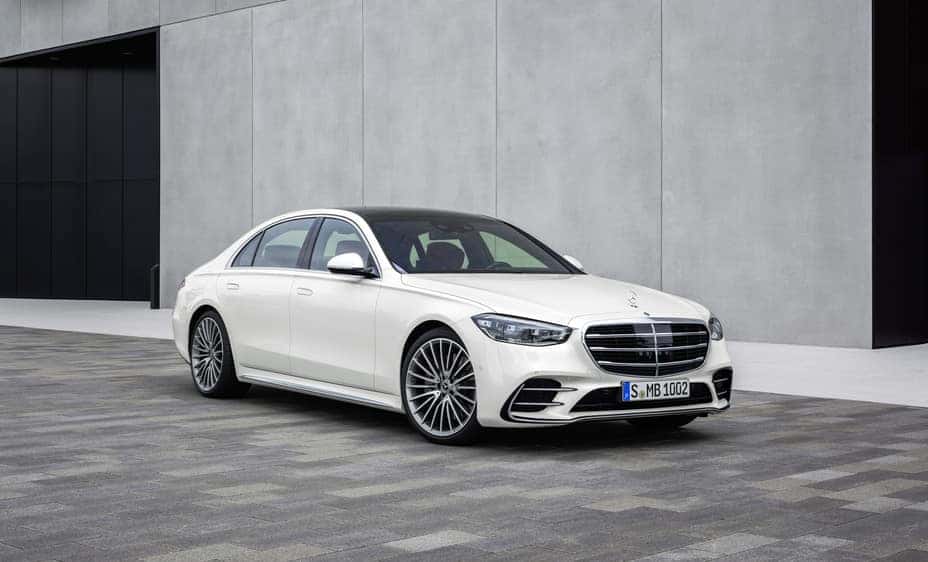 The latest version of the Mercedes-Benz S-Class is designed to offer innovation, safety, comfort, and quality.
The exterior of the S-Class was designed to be a classic sedan with perfect proportions. Notable exterior features include a stretched hood, upright front-end with the mounted Mercedes-Benz star, and its overall muscular look.
Three-point daytime headlamps, that are flatter and slightly smaller overall, characterize the front end of the vehicle. Numerous sensors and cameras seamlessly are integrated into the front radiator grille for safety features and other high-tech elements.
The vehicle uses sensors as its eyes and ears to perform all these tasks. The following are included with the standard Driving Assistance package:
Front multi-mode radar: 2 radar sensors with an aperture angle of 130°
Front long-range radar: 1 radar sensor with an aperture angle of 90° and 9°
Front stereo multi-purpose camera: 1 camera with an aperture angle of 70°
Rear multi-mode radar: 2 radar sensors with an aperture angle of 130°
360° camera (close range): 4 cameras with aperture angle of 180°
Ultrasonic (close range): 12 sensors with an aperture angle of 120°
Inside of the S-Class reaches a new level of modern luxury. Designers have created a feel-good ambience marked by elegance, high-quality materials, and airiness. The dashboard features a new design that aims to harmonize digital and analog luxury within the vehicle.
The main highlight of the interior is the large center display that is now in a portrait format. It is positioned so that it is within reach of both the passenger and the driver and offers haptic feedback and OLED technology.
The center display is divided into as many as three different sections. The top is the entry area where users can access different profiles. The middle features content that can be changed by vertical or horizontal swiping, depending on the homescreen that is selected. Lastly, the bottom is the permanently displayed area for climate control.