Bud Smail Motorcars 40th Anniversary!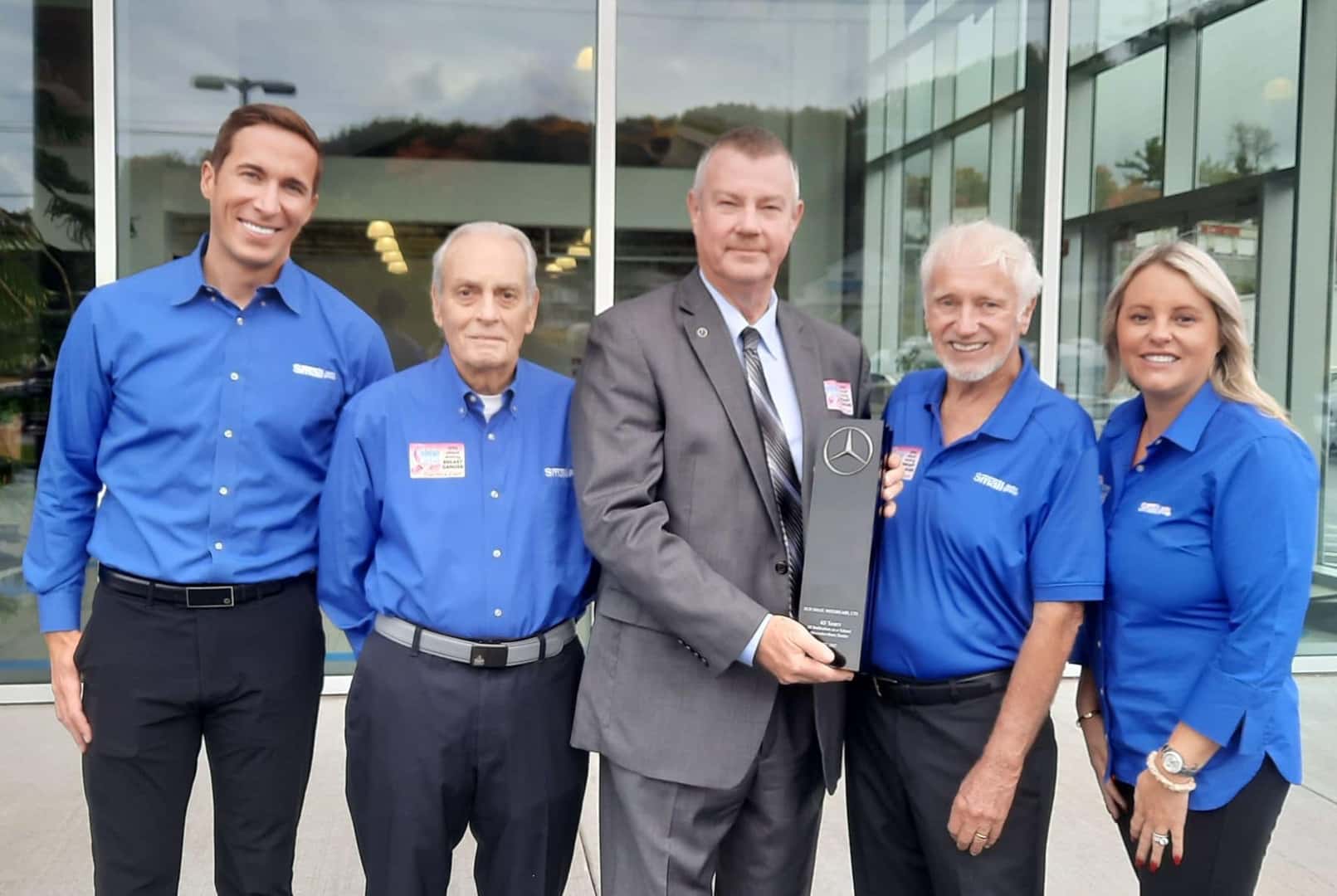 This month, Bud Smail Motorcars had the honor of being recognized for its 40th anniversary!!🎉🎉
As a previous winner of the Mercedes Best of the Best Award, Bud Smail Motorcars has been committed to delivering excellent service to customers since it became a part of Smail Auto Group in 1982, originally named Town & Country.
Karl Schneider, Jim Vaccare, Jim Smail, and Lindsey Smail-Schneider accepted the award from Wes Ault (Mercedes-Benz, USA).
"It's been a wonderful journey," said owner Jim Smail, as he thanked all of the Smail employees for their hard work, dedication, and superb customer care.