Autotrader Names GLA 250 A Top 10 Best Car Interior for 2021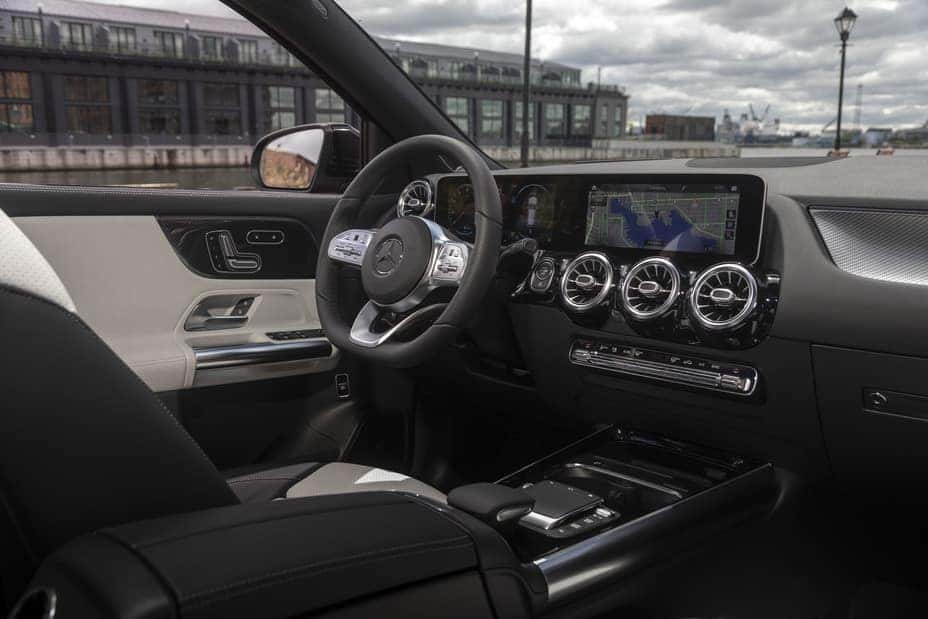 Autotrader has announced its 10 Best Car Interiors Under $50,000 and the 2021 Mercedes-Benz GLA 250 has made the list! The GLA 250 features a sporty design, aerodynamic proportions, and a more powerful, spacious and comfortable design.
For 2021, the GLA received an improved interior with more passenger space and updated materials. Rear seat passengers get almost 5 inches of extra leg room compared to the 2020 model as well as increased space for shoulders and elbows due to its taller, longer, and wider stance. This also increased Cargo capacity and the rear seats can fold flat for even more space.
The interior materials look upscale and there is plenty of free space up front thanks to the column-mounted shifter, center-console mounted infotainment center, and circular vents mounted on the dashboard.
The new MBUX system is standard across the GLA-class with optional 10.3-inch displays. The system can be used through either the touch screen, voice commands, or the touchpad control on the center console. The system is also capable of Apple CarPlay and Android Auto.
MBUX takes the user experience to the next level by incorporating a powerful computer, high-definition screens and graphics, a customizable display, learning-capable software, and voice control. MBUX supports the occupants of the vehicle by making various operations within the cabin simpler and more intuitive.