All-New & Redesigned | Mercedes-Benz GLA 250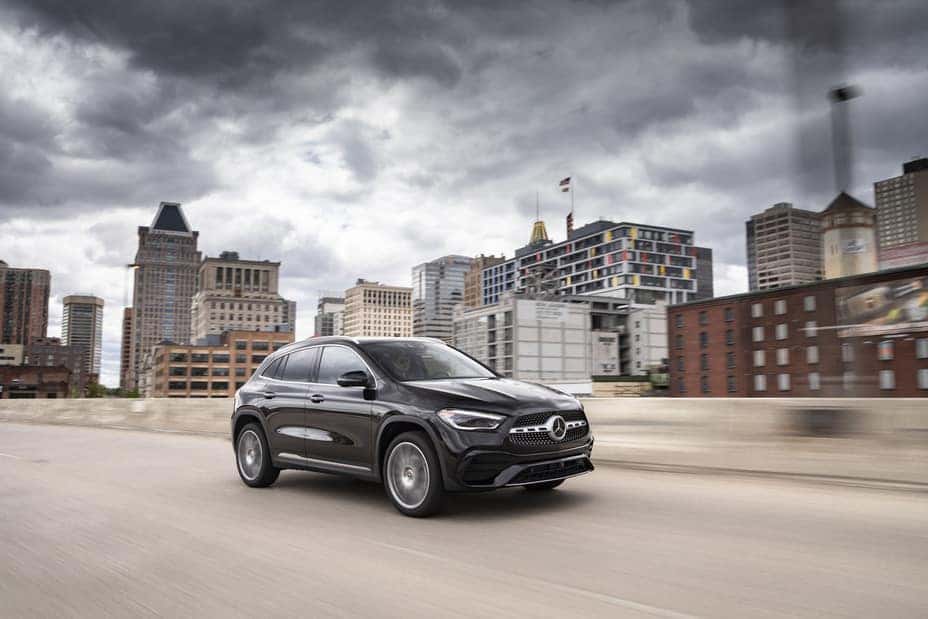 In the past year Mercedes-Benz has updated their entire SUV lineup and the GLA 250 is the most recent addition to the lineup. The GLA 250 features a sporty design, aerodynamic proportions, and a more powerful, spacious and comfortable design.
The Mercedes-Benz SUV lineup includes the compact GLB, the best-selling midsize GLC, the new-generation GLE and the all-new GLS. The GLA seamlessly rounds out the lineup as the attractive gateway to the refreshed Mercedes-Benz SUV family.
The new GLA is a compact 'city-sized' SUV that is taller, longer, and wider than its predecessor. It;s new size and added space makes it equally suitable for everyday driving or weekend getaways.
The new generation boasts a more aggressive SUV presence with distinctive elements such as the underguard, side panels, roof rails and integrated fog lights, while still offering its sporty design cues.
The all-New GLA also comes standard with MBUX interface, smartphone integration, and a widescreen dual display with touchscreen. MBUX takes the user experience to the next level by incorporating a powerful computer, high-definition screens and graphics, a customizable display, learning-capable software, and voice control. MBUX supports the occupants of the vehicle by making various operations within the cabin simpler and more intuitive.
The GLA also offers class-leading driving assistance systems with cooperative driver support, providing the highest level of active safety in this segment with functions adopted from the benchmark S-Class. Using this technology, the GLA is able to drive semi-autonomously in certain situations. To do so, it keeps a close eye on the traffic situation with the improved camera and radar systems that allow it to see up to 1,640 feet (500 meters) ahead; the GLA also uses map and navigation data to further support assistance functions.
The all-new Mercedes-Benz GLA offers a highly attractive new gateway to its SUV family that combines everyday spaciousness and practicality with a sporty and dynamic design, and will go on sale in the U.S. in mid- 2020.