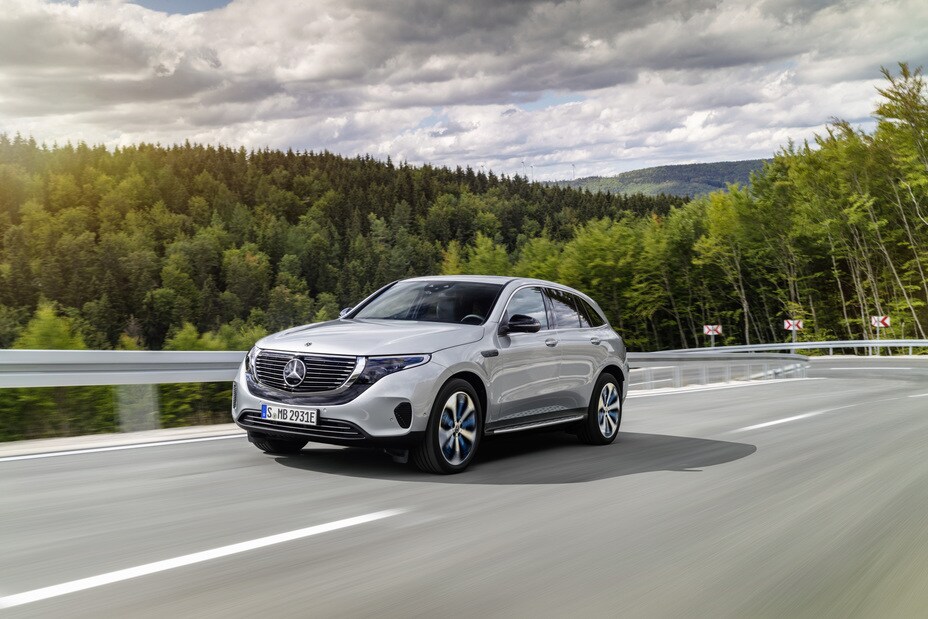 The Mercedes-Benz EQC made its U.S. debut at the Consumer Electronics Show in Las Vegas. The EQC is the first model under the new Mercedes-Benz EQ brand, which is the manufacturer's electric intelligence brand.
The EQC brings "progressive luxury" to the electric vehicle market. Although it is classified as a crossover SUV, the EQC has design qualities that resemble a traditional Mercedes coupe. Only the EQC produced for the American market will feature the illuminated Mercedes star on the front grille.
Its two electric motors produce 402 HP and a maximum torque of 564 lb-ft. The EQC has an all-new drive system, which gives it the characteristics of an AWD system. There are five driving modes which offer varying degrees of performance and energy efficiency. Preliminary estimates put the EQC's range at 279 miles on a single charge. Charging the EQC's electric motor is simple with AC charging at home or at a public charge station. Using a Mercedes-Benz Wallbox makes charging the EQC up to eight times faster.
Additionally, the EQC has MBUX Interior Assistant. MBUX is intelligent technology that controls certain functions based on the movements and commands of the driver. Above all, the EQC meets the highest standards for passive safety with advanced features like predictive speed adjustment.
The EQC will be produced at the Mercedes-Benz plant in Bremen beginning this year. However, it will not go on sale in the U.S. until 2020. For more detailed information on the Mercedes-Benz EQC, read the original release here.